16-02-23
WITTE WIEVEN set release date for BABYLON DOOM CULT debut, reveal first track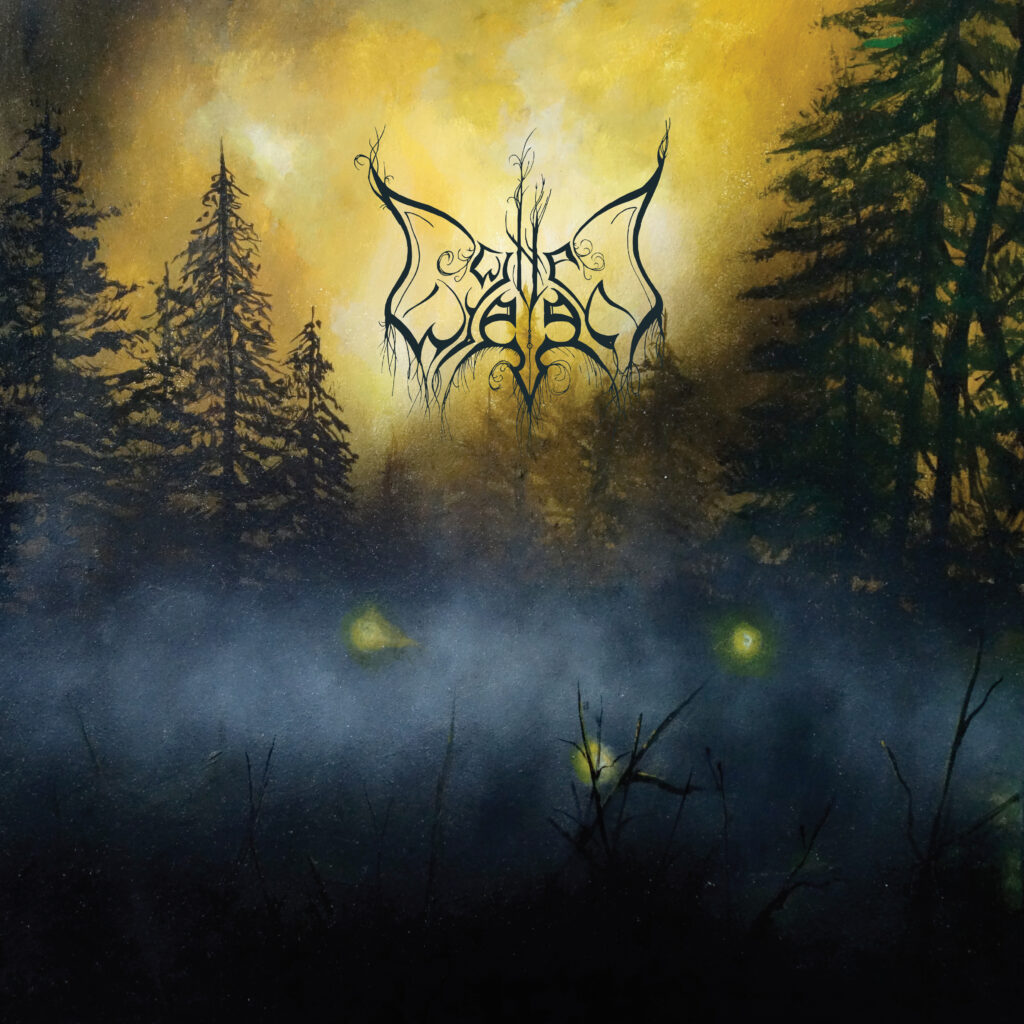 Today, Babylon Doom Cult Records announces April 14th as the international release date for Witte Wieven's highly anticipated debut album, Dwaallicht, on vinyl LP format.
Dense atmospheres luring the ones that hear. Finding your way in intensity, sometimes threatening and lost. The path seems clear, but stick to it too long and the path is what makes you lost. Witte Wieven weave such sonic spells with alchemical ease.
Since their formation in 2014, Witte Wieven have been patiently perfecting their sound, first with the Silhouettes of an Imprisoned Mind EP in 2016 and then their split with Reiziger, Vlucht, in 2018. A blend of dissonance, dreamy landscapes, and alternately grooving/gnarly riffs, the duo of C. (guitar, vocals) and S. (drums) try to find their way through the echoes of creating. But the recorded experience is not only side to Witte Wieven: the band made their live debut at Roadburn 2019, accompanied by Joris (Dodecahedron, Ulsect) on guitar and Dave (Gott, Ggu:ll) on bass guitar. By and large, that esteemed performance introduced this apparition to the wider world, but now it's set to fly farther and freer…
At last: Witte Wieven's debut album, Dwaallicht. Both a summation and extension of their prior short-lengths, the six-song/42-minute Dwaallicht lays bare a stark-yet-sumptuous canvas of shimmering black metal and delirious doom, threaded together with the subtly unfolding dynamics of the best post-rock. It's at once an incredibly physical experience and one that's ghostly and atmospheric, its ripples of shadowy sound revealing everything and nothing simultaneously; one must possess the fortitude to peer deeply into their abyss to see the full fathom of emotions and sensations lurking down there. One minute compared to the other might suggest combative contrasts, but each minute is as crucial as the last as well as the next: with songs at their briefest being five minutes and stretching all the way to ten, the journey itself is arguably more important then the destination. Put another way, Witte Wieven are like the beings that lurk in the mist – a pretty sight, but with a tempting, dangerous darkness. And Dwaallicht's landscape seemingly stretches infinitely…
Begin viewing that landscape with the brand-new track "Drogbeeld":
Tracklisting for Witte Wieven's Dwaallicht
1. Ontsponnen uit de diepte [7:34]
2. Koorddanser [5:38]
3. Drogbeeld [8:42]
4. Het mistige zicht [5:08]
5. Kringen 5:09]
6. Met beide benen in het niets (Live) [9:10]
Pre-order "Dwaallicht" at Babylon Doom Cult Records
27-03-21
Witte Wieven in plain sight, on national tv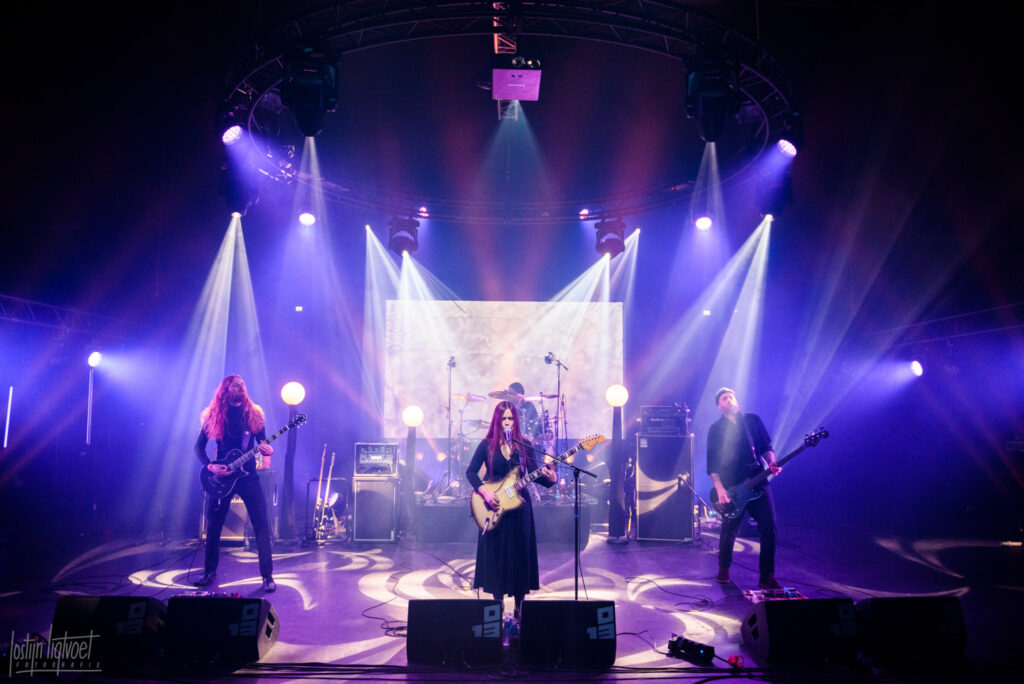 Witte Wieven will appear in the 6th episode of the Dutch VPRO television show 'Muziekstad'. The series revolves around the music scenes in various Dutch cities – this episode zooms in on the metal scene in Tilburg and exhibits the stories of Autarkh, Witte Wieven and Temple Fang.
We would like to show you some more of what Witte Wieven is about… and of course perform again! Even when we can't see you, you can see us. Together with Autarkh and Temple Fang we got the opportunity to perform at Poppodium 013, one of the nicest of venues, and headquarters to Roadburn Festival.
Multi-instrumentalist W. Damiaen (Laster, Verval) joined us on guitars. He owns Catacomben Studio's, where we recorded the rhythm guitars for the upcoming album. We also mixed the audio for the live performance together and the total performance will be on Youtube soon!
The episode airs Saturday March 27 at 23:35 CET on NPO 3. You can also watch online at www.npo3.nl.
Read more about the episode here.
https://3voor12.vpro.nl/artikelen/overzicht/2021/Muziekstad/6-Tilburg.html
(The content will be available online with English subtitles at a later stage)